Red Wing Chiropractic Clinic is a team of professionals dedicated to providing the best quality healthcare in a responsive and caring environment. Our chiropractors are Board certified with a combined 50 years of experience in the profession. They collaborate with other health professionals to understand your health issues quickly and apply the right treatments to get you back to your optimal health.
Jay M. Greenberg, D.C.

Licensed Chiropractor (MN)
Chiropractic Diplomate
Certified Industrial Consultant
Diplomate of Acupuncture
Licensed Acupuncturist (MN)
Graduated from Northwestern College of Chiropractic, 1977; Graduate of Minnesota State University Winona MN, 1968; Certified in industrial accidents; Diplomate of National Board of Chiropractic Examiners, 1977; Diplomate in Acupuncture from the National Certification Commission for Acupuncture in Oriental Medicine in Washington D.C.; Licensed Acupuncturist by the Minnesota Board of Medical Practice; Certified Acupuncturist by the Minnesota State Chiropractic Examining Board. Acupuncture advisory board member to the Minnesota Medical Board. Dr. Greenberg was on the board of trustees of Northwestern Health Sciences University in Bloomington Minnesota for 8 years, the premier natural health university in the world.
Barbara A Kaiser, D.C.
Licensed Chiropractor (MN) Chiropractic Diplomate Certified in Wellness (ICA) Pediatrics and Prenatal Care (ICPA) Registered Acupuncturist (MN) Certified Medical Examiner
Graduated from Northwestern Health Sciences University, 2009; Graduate of University of Wisconsin-Madison, 2001; Diplomate of National Board of Chiropractic Examiners, 2009; Certified Chiropractic Wellness Practitioner (CCWP) granted by the International Chiropractors Association, 2009; Trained in pediatric and prenatal care and certified in Webster technique by the International Chiropractic Pediatric Association (ICPA); Certified Acupuncturist by the Minnesota State Chiropractic Examining Board. Registered to perform DOT medical examinations (NRCME 1651807695)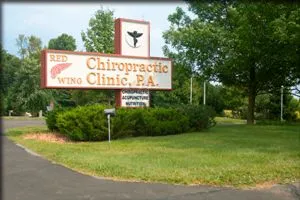 Our Staff:
Jay M. Greenberg, D.C. Board certified in acupuncture and Licensed Acupuncturist
Barbara A. Kaiser, D.C. Board registered in acupuncture and DOT Medical Examiner
Brenda: Office Manager
Jessica: Chiropractic Assistant
Brayden: Chiropractic Assistant
Savannah: Chiropractic Assistant
Carissa: Chiropractic Assistant